好奇藝術 Kunstkammer 35 : Peanut cast playing Dream of Red Chamber in Chinese ink painting story book.
http://www.rebeccakean.com/p/b77a045ead686a6de0c0d68372a514e4?hc_location=ufi
Mixed culture, mixed media. Charming to the tip of your fingers!
史努比从不说话,有种冷眼旁观的哲人味道,如果它带着它的伙伴们来到古代的中国,吟诗作 对、走马观花、思考狗生又会如何呢?如果他们也住到《红楼梦》中的大观园,作诗结社,观菊赏梅……不是书评君的脑洞太大,一位名叫"寒花"的豆瓣网友已经 把查尔斯·舒尔茨的《花生漫画》搬到了中国古代,搬到了"红楼萌",情节设计与漫画相关,我们依稀能看到原作中熟悉的故事。古朴的造型搭配诗意的文字,史 努比、史努比的秘书小鸟糊涂塌、主人查理·布朗和他的朋友,史努比的哥哥史派克,一同绘就了属于他们的"花生诗意图"。
Peanuts characters re-enacts Dream of Red Chamber, very charming and the narrative works too.
V gd ink drawings. V delicate brush strokes.
Just the right amount of children story innocence+ink drawing+dreamlike sequences
I also like the naming of the tableaux.
In fact, Chinese inkpaintings with captions were always slightly "single frame" text and image pictures.
Beautiful!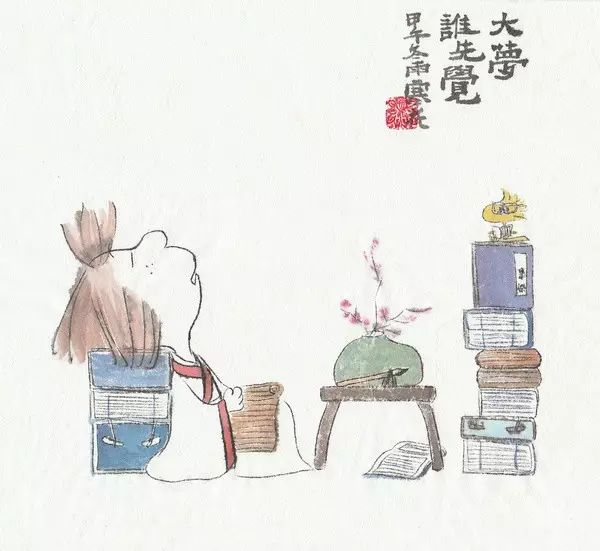 Snoopy playing the Nun, Miao-Yu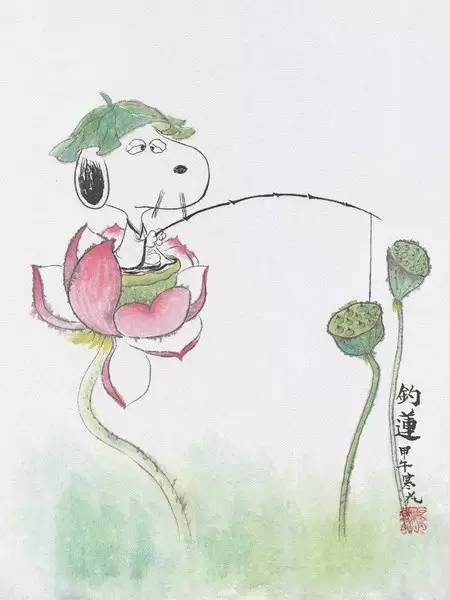 Peanuts evening soiree