好奇藝術 Kunstkammer 23 : Chainsaw carving, chainsaw sculpting
Chainsaw carving by sculptural artists, Wood carving Arts+crafts Artist; Assemblage using Wood - as in construction, architecture.
Wang Keping

w his chainsaw
http://www.blouinartinfo.com/news/story/755291/tk-china-memories-and-imagination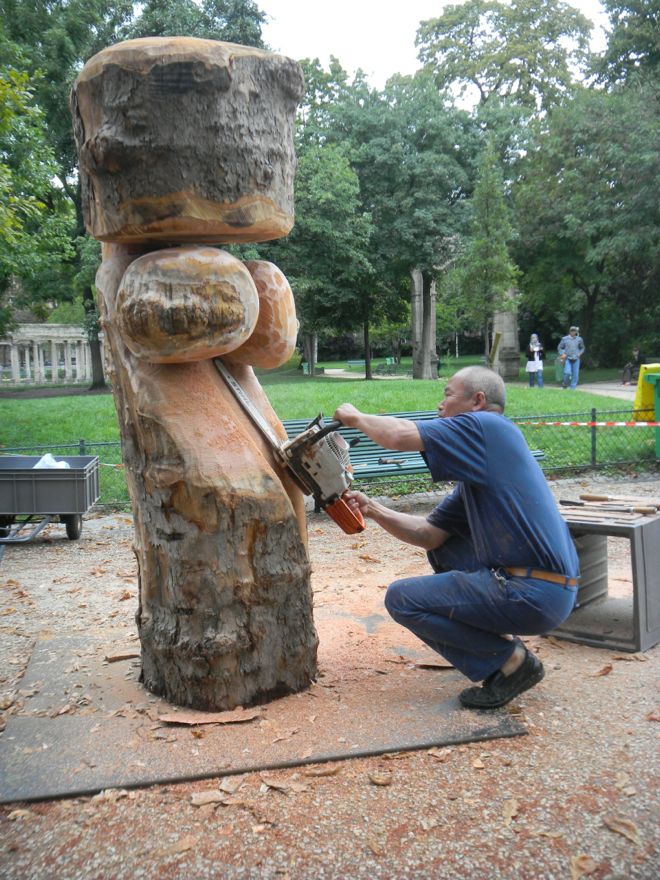 with Chisel
http://www.randian-online.com/np_feature/wu-wei-er-wei-or-an-afternoon-with-wang-keping/
Keiji kidokoro
Large crocodile/ monster fish
Keiji with his chainsaw
tools, and equipment w large wood pieces, fork lifts
small carving chainsaw
Monumental Assemblage wood sculpture
Wood installation

architectural

:
Chinese Traditional Wood Architecture : timber frame architecture
https://www.youtube.com/watch?v=Tq6TJ8ORgYc
Assemblage: technique of

creating sculpture by combining various elements. Often constructed

, it may include found objects (objets trouvées) and/or elements modelled or carved by the artist. See also

Construction.
Robert Klippel - Art in the Park
par pizpictures
Nos 1037–1126, 1995.
Eighty-seven small polychromed tin
sculptures painted by Robert Kippel and Rosemary Madigan
(detail), dimensions variable (3–15 cm. high).